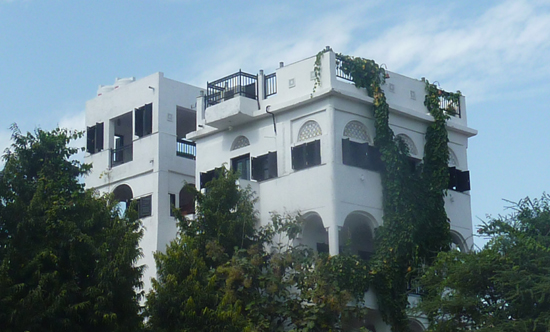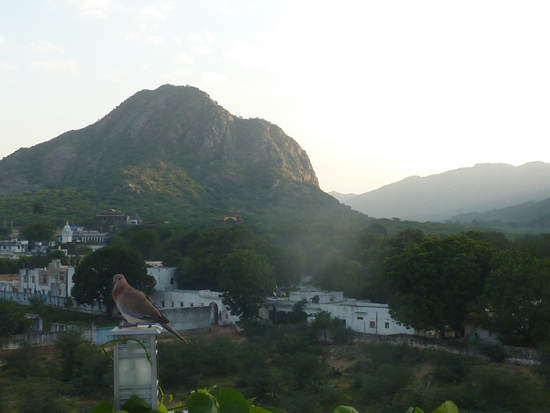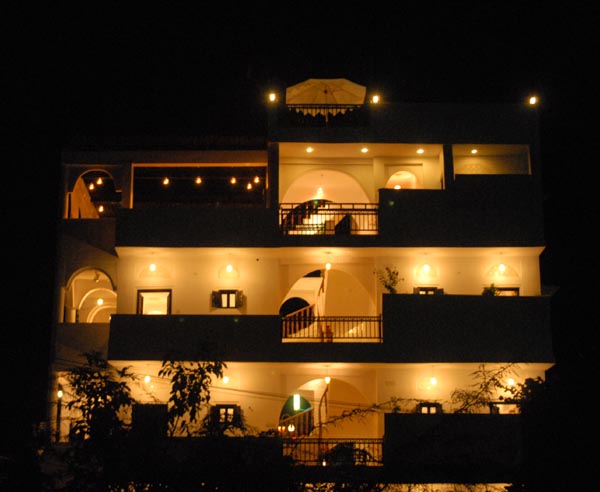 Dia.. a ray of light
Our New Bed and Breakfast
Next to Masters Paradise resort, Panchkund road
Dia… a sunny haven - something new and different, small, private, cozy, and beautiful!
Just five exclusive rooms …probably amongst the best you can find in pushkar ..very well ventilated .. softly light up during the day with the sun and at night with lovely lightings. 1 km from the village centre …a comfortable walking distance ..or if you wish, a complimentary drop by car /rickshaw to inn seventh heaven and back anytime between 8 AM and 10 PM.
The front rooms Aarti and Seva, with large verandas... The back rooms - Anandi with a common courtyard and Surya with a marble windowed bay window ...
You come in to a small garden lawn on one side, and a tree with a seating around on the other with a large antique wooden swing next to it under the shade of the grapevine and immediately feel at home.
Lonely Planets Review of Dia: